We have 23 owner-occupied homes and are creating three more flats by converting Cannock Mill House, a locally listed Victorian house at the entrance to our grounds. Our homes were built to the internationally recognised Passivhaus Standard – think triple glazing, thick insulation and a mechanical ventilation system with high levels of heat recovery, all leading to exceptionally low energy bills.
Houses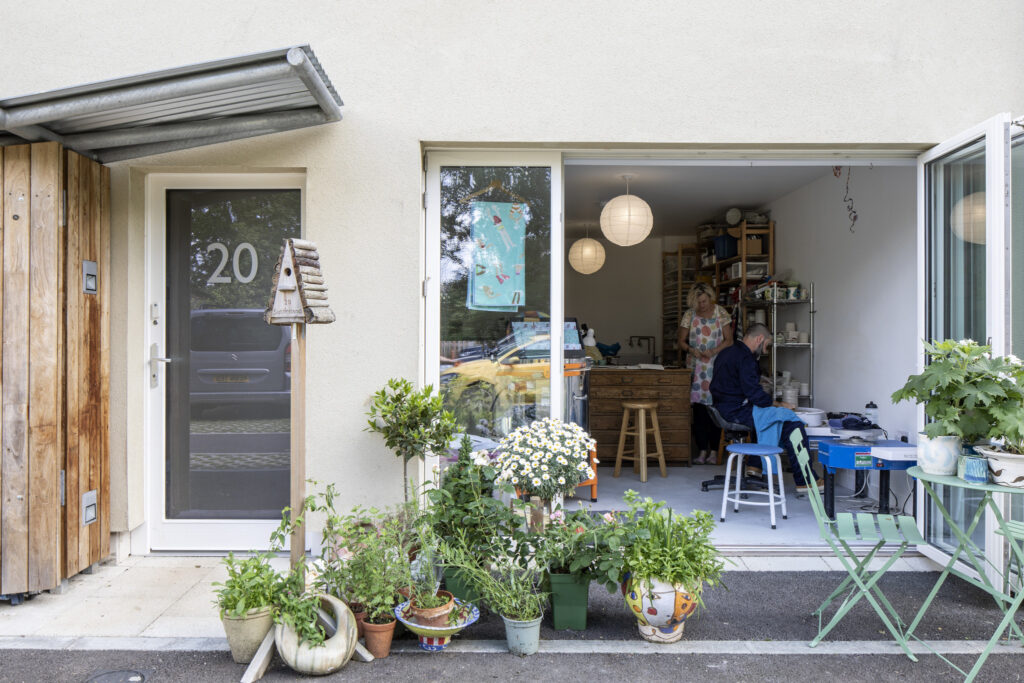 We have 17 houses, some three-storey, some two, and some with integral garages. The interiors of all the houses are light and spacious with living areas on the top floor to take full advantage of their southerly aspect. Several people use their garages as studios or offices – a boon to those working from home.
'I see the sunrise from my bed in the morning, have lunch on my sunny balcony and fresh air circulates through the house in summer. But above all I enjoy a peaceful sense of wellbeing from the light and airy rooms, their bamboo floors, the natural wood staircase and thoughtful layout.'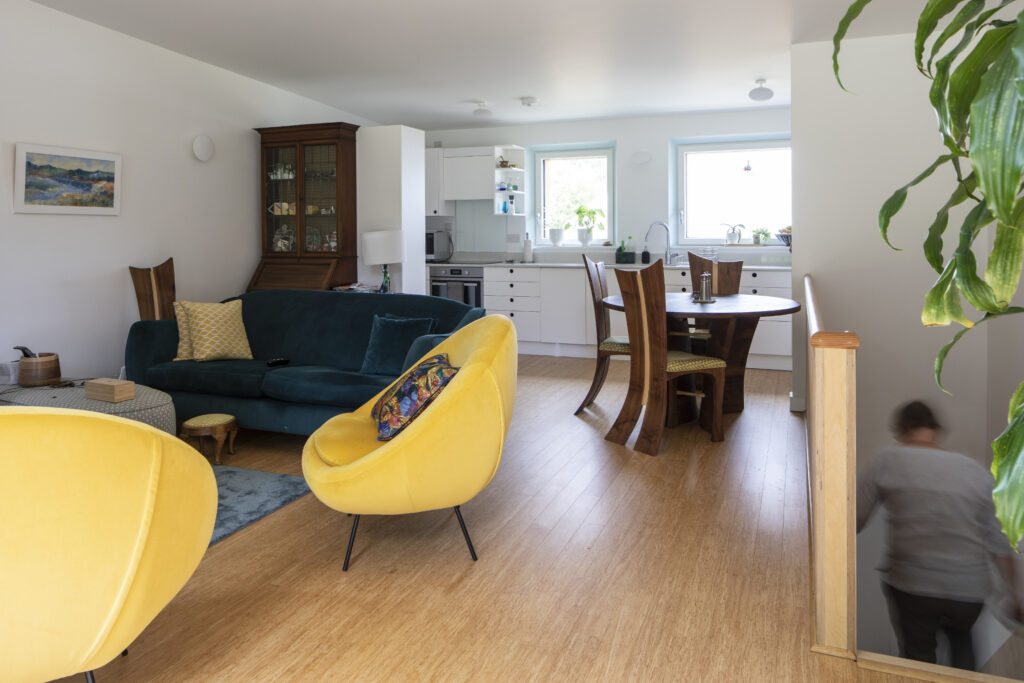 'Moving into my two-bedroomed house was an adventure and a challenge! I have enjoyed finding creative solutions for storage, and using the shared facilities to store my bike, gardening tools, etc has certainly helped. I love the practical, modern design of my house, especially its eco-friendly paintwork and complete absence of MDF.'
Flats
The six one- and two-bedroom flats are clustered around the mill pond with floor areas varying between 52 – 62 square metres. And all have close views of our pond – a splendid place to take a break from work!
'The high ceilings in my flat give me a feeling of space and with the windows closed it is virtually soundproof, so I can play my music at full volume. But I try to open my front door quietly in the morning so that I don't startle the wildlife on the pond.'
And coming soon…
Work is well underway to convert Cannock Mill House into three generous two-bedroom flats. Sign up for our newsletter to find out more! You can also follow progress on our social media.