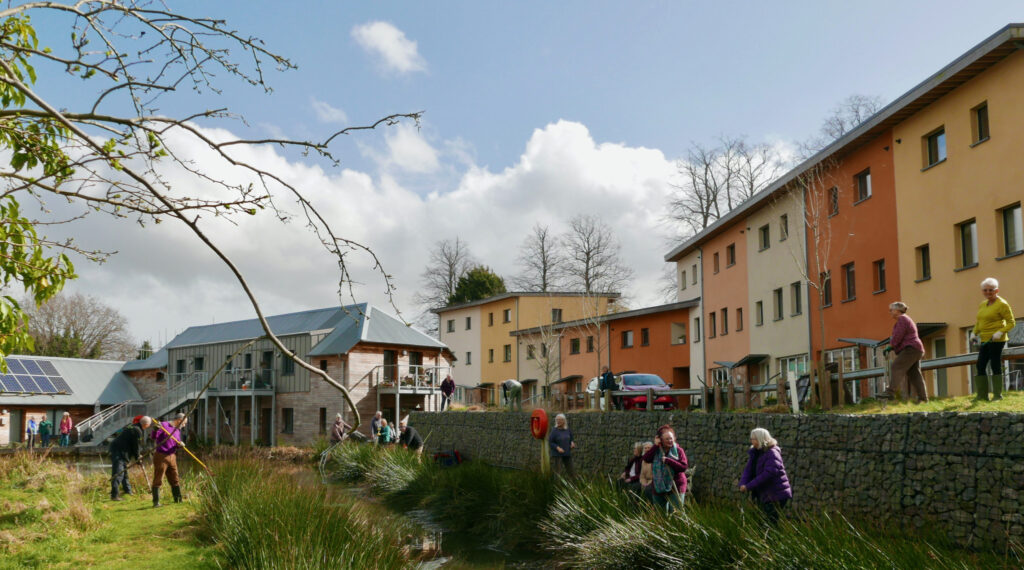 Welcome! Thank you for visiting our website.
In cohousing, each household has a self-contained, private home. We manage and share the use of our grounds and communal spaces – most importantly our 'common house' the beautiful listed Cannock Mill. We enjoy working together and socialising together (especially eating together) but not to the exclusion of individual interests.
We hope you enjoy learning a little from our website about our community, our common house, our grounds and of course our beautiful Passivhaus eco-homes. You can view a short video about our community here and read/listen to a selection of features on Cannock Mill here. For up-to-date developments, please sign up for our newsletter and follow us on social media.
Community
There are social and practical benefits of living here at Cannock Mill in Colchester…
Socialising
Socialising, including cooking and sharing some meals in the common house, is central to building a strong sense of community. We also help each other out in many ways, making the most of each other's talents and interests. WhatsApp helps us to locate who can lend a tool, provide a vital ingredient for tonight's supper or give us information about all those practical things that help make life easier.
'Being able to celebrate special occasions in the mill is so special – for a birthday a delicious meal followed by a lively ceilidh. And all within a few steps of our homes!'
Sharing knowledge and skills
We enjoy being active both individually and in groups, sharing our experience of good places for walking, cycling, swimming – including swimming in the mill pond when the weather allows! We have regular community work days, some scheduled at weekends to allow working members to take part. These are sociable events and, as well as improving our grounds, much useful information is shared during the coffee and cake break.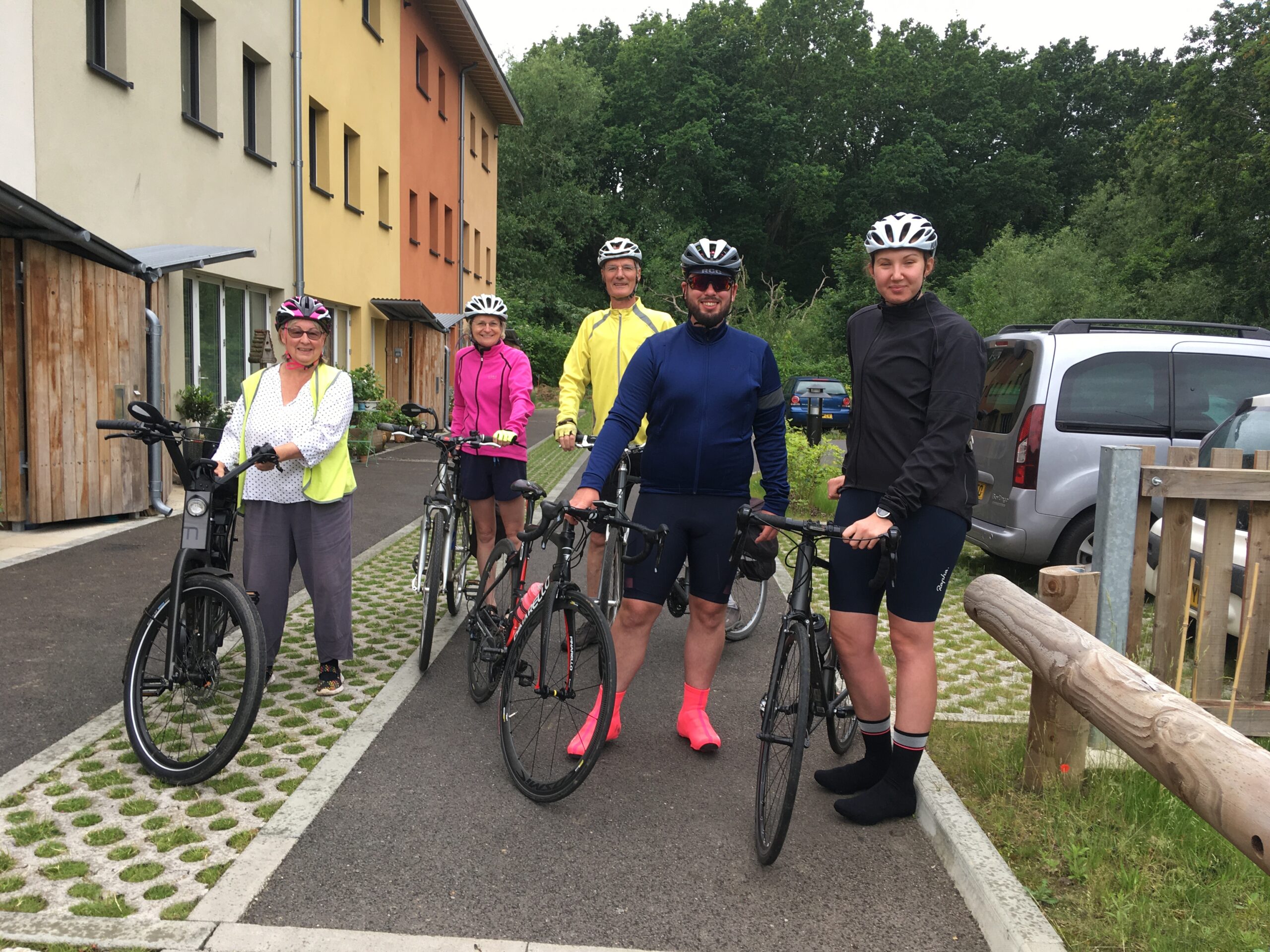 There are plenty of opportunities to benefit from the skills and knowledge that members of our community share including pottery, beekeeping, French conversation, political discussion, guided meditation, gardening, and DIY amongst others. Cohousing communities constantly evolve as new members join and bring new skills and interests and that's part of what keeps us engaged. Our newer members are sometimes surprised by how much they have to offer.
'Learning to throw with our 'resident potter' is a hoot – she's a talented and encouraging teacher. I get completely absorbed in learning and the time passes so quickly. '
'It's fascinating to watch our bee-keepers at work. When there was a bee swarm we learned how to encourage the bees back into a hive with a queen bee.'
Contributing
Being part of a cohousing community involves commitment from each of us to ensure that the community thrives. To enjoy all the benefits of living here, we all have to put in our share of effort, whether it's cooking meals, working on our common land, running the car pool or helping with the inevitable 'admin'.
We are all members of the CMC board and most of us are members of one or more of our management groups for finance, buildings, communications and membership. This work ensure that our buildings and grounds are kept in good order, that our service charge funds are spent wisely and that we spread the word about Cannock Mill to encourage people who would like to move here.
We also all participate in community meetings where we seek to develop a consensus over issues about our life here. Contributing in these ways entails effort but can often be hugely rewarding.
Connecting
We connect not only inside our community but beyond, for example by contributing to our local food bank, fostering links with Colchester Cycling UK, and getting involved with local arts and cultural associations.
'Our weekly mindfulness meditation sessions give me a real sense of connection to the members of that group and a great feeling of calmness. In the summer, we sit outside which adds a whole new dimension with the sounds of the birds in the background.'